There's no way around going to graduate school if you want to work in most roles in the field of counseling. Mental health counselors, school counselors, career counselors and rehabilitation counselors all need a master's degree, as do many roles in addiction and substance abuse counseling. Even though you can't fully save yourself the two or more years of study needed to earn a master's degree, you can reduce the time it takes to graduate. Even at the master's degree level, there are a number of options that allow students to earn their degrees faster, including dual-degree programs, bridge programs and accelerated program formats.
DegreeQuery.com is an advertising-supported site. Featured or trusted partner programs and all school search, finder, or match results are for schools that compensate us. This compensation does not influence our school rankings, resource guides, or other editorially-independent information published on this site.
Bachelor's/Master's Dual-Degree Programs
For students who are already thinking about the timeline to a graduate degree early on in their academic careers, a dual-degree program may be an option to pursue. These programs permit students to earn both a bachelor's degree and a master's degree in just five years, versus the six years it would take to complete both degrees through traditional programs. Late in your undergraduate studies, you will begin taking graduate-level coursework and apply those credits to both degrees.
When it comes to the field of counseling, master's degrees are often specialized. The dual-degree program at Rider University, for example, awards a Bachelor of Arts (BA) in Psychology and students' choice of either the Master of Arts (MA) in School Counseling or the MA in Clinical Mental Health Counseling. At the University of Scranton, dual-degree students earn a Bachelor of Science (BS) in Counseling and Human Services as well as a master's degree in School Counseling, Clinical Mental Health or Rehabilitation Counseling.
Master's degree programs accredited by the Council for Accreditation of Counseling & Related Educational Programs (CACREP) must include at least 100 hours of practicum experience and 600 hours of internship experience.
Bridge Programs in Counseling
Some master's degree programs in counseling will consider students for admission regardless of their undergraduate major, especially if their application is compelling in other regards. In many graduate-level counseling programs, students who don't have a relevant background may struggle. Sometimes these programs give preference to students with a bachelor's degree in psychology or a related subject, while others require this background.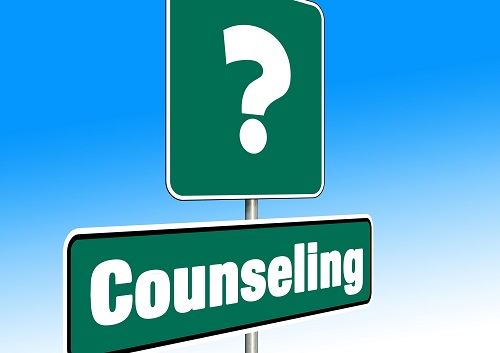 IMAGE SOURCE: Pixabay, public domain
If you didn't take at least a few psychology courses as an undergraduate, you might end up delaying your entry into graduate school while you make up the prerequisites you are missing. For students in this situation, a Bridge to Counseling program like Northwestern University's can help reduce your time to graduate. Specially designed for students without a psychology background, the program incorporates an introductory quarter that will fill you in on the foundations you are missing so that you can succeed in counseling.
A bridge program is particularly valuable for career-changers but can also help if, for any reason, you don't have enough field experience to get into a traditional master's degree program in counseling.
Accelerated Formats in Graduate Counseling Programs
If you have already gotten your bachelor's degree in psychology or a related subject, neither a dual-degree program nor a bridge program is the right fit for you. It's still possible to finish your master's degree faster by choosing a school that offers its graduate counseling program in an accelerated format.
Accelerated programs include all of the same coursework you would find in the traditional program, but the condensed schedule requires you to complete an even more intense workload. In Northwestern University's accelerated online MA in Counseling program, students complete four courses during each of six quarters, completing the degree in 18 months. That's twice as many courses per quarter as students in the standard format program would take. Walden University's Master of Science in School Counseling program offers an accelerated format that requires students to take three classes per term.
Although many accelerated counseling programs are offered online, there may still be on-campus components of the degree program. The fieldwork gained through a student's practicum and internship includes direct client service requirements and will require in-person participation.
To become a licensed professional counselor, you will need more than your master's degree. Most states require 2,000 to 4,000 hours of supervised clinical counseling experience, according to the United States Bureau of Labor Statistics (BLS).
Related Resources
How Long Does It Take to Get a Degree in Counseling?
What Classes Will I Take for a Degree in Mental Health Counseling?
What Classes Will I Take for a Degree in Addiction Counseling?