You might think that it's too early to have to worry about joining professional counseling organizations, but there are real benefits to getting involved in these associations early in your career preparation. The information you learn through professional publications, the professionals you meet through the organization and the credibility your involvement adds to your resumé all make membership worthwhile. There are dozens of professional organizations in the field of counseling, psychology and other mental health services to consider. Some organizations are general in focus, while others are highly specific. Students can choose one or more professional organizations to join during college and often enjoy discounted rates through their student status.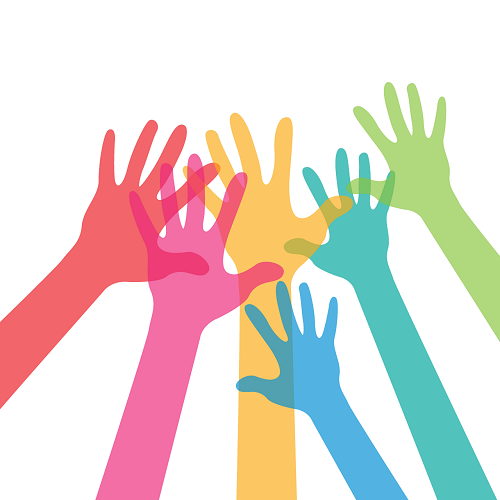 IMAGE SOURCE: Pixabay, public domain
The American Counseling Association
If you are aware of only one professional organization in the field of counseling, the American Counseling Association, or ACA, is most likely it. This general organization, which provides resources for counselors working in all environments, sectors and specializations, dates back to 1952. In spite of the name, the ACA has members in 50 countries outside America. In total, the more than 55,000 counseling professionals spread across 19 chartered divisions, four regions and 56 chartered branches make the American Counseling Association the biggest organization for the counseling profession.
Joining the ACA early on in your counseling career gives you a front-row seat to the latest news and most cutting-edge strategies in the field through publications like the peer-reviewed Journal of Counseling & Development, an academic journal, and Counseling Today, a monthly magazine. Networking events held online as well as in-person are invaluable for students and recent graduates, as well as counselors in any specialty who are looking for their next opportunity. Members also enjoy free educational courses and career development tools and resources.
Students, new professionals and retirees all enjoy a special discounted rate, saving nearly 50 percent of the membership cost for regular counselors.
Organizations for School and Career Counselors
School and career counselors play a special role in the lives of students, career-changers and jobseekers. There are several organizations that represent these specialized areas of counseling. The American School Counselor Association, which was also founded in 1952, offers a non-voting student membership option for $69 per year. If you intend to work in a college or other higher education setting, you might want to join the American College Counseling Association at the student rate of $50.
Aspiring career counselors can join the National Career Development Association, which was originally called the National Vocational Guidance Association when it came into existence back in 1913, at a student rate of $40. Another option is the National Employment Counseling Association, which charges $35 annual dues for its student membership.
When your area of specialization has multiple relevant specialized organizations, it pays to do some research. Which organizations are the largest? Which ones provide the most benefits? What associations have your mentors, instructors and supervisors joined?
Specialized Counseling Organizations
Counseling is such a broad field that it stands to reason that there are many different associations dedicated to the different client populations, areas of focus and counseling approaches. For example, aspiring counselors who want to work with the elderly might benefit from a student membership with the Association For Adult Development And Aging. There's an Association for Lesbian, Gay, Bisexual and Transgender Issues in Counseling that provides valuable resources specifically for counselors working with this population.
Organizations that revolve around approaches to counseling practice include:
The Association for Humanistic Counseling
If you want to help couples and families, you might choose to join the American Association for Marriage and Family Therapy or the International Association of Marriage and Family Counselors, both of which provide special resources for students. For aspiring mental health counselors, there is the American Mental Health Counselors Association. The American Rehabilitation Counseling Association is a great starting point for counselors who want to help people with disabilities. Students who plan to work in the field of substance abuse counseling might join the International Association of Addictions and Offender Counselors or the Association for Addiction Professionals.
The variety of counseling associations attests to the sheer number of different approaches and areas of focus in the field. Whether you want to specialize in group counseling, grief counseling or military and government counseling, there's an organization for you.
Additional Resources
Is Counseling a Growing Industry?
What Are the Benefits of Pursuing a Degree in Counseling?
How Advanced Does My Degree in Counseling Need to Be to Get a Good Job?