Before you can earn your master's in organizational leadership – one of the highest-paying master's degrees – you need to complete your bachelor's degree. Most graduate programs in organizational leadership don't require a specific major for admission. While that flexibility makes sure that good candidates aren't prevented from applying based solely on their undergraduate major, it may leave prospective students wondering which major they should choose. Business degrees are the most obvious choice, but degrees in education and even in majors that equip you with technical knowledge outside the business sphere are all excellent choices.
Business Degrees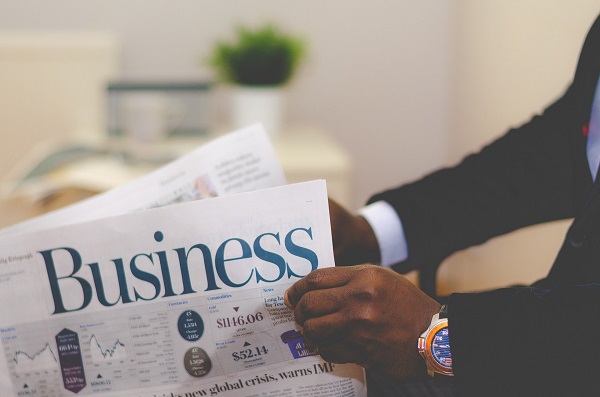 IMAGE SOURCE: Pixabay, public domain
Although good leaders are needed in every organization, corporate or otherwise, leadership roles are most often associated with business. It makes sense, then, that an undergraduate background in some area of business would be beneficial to students considering a future in organizational leadership. As far as which area of business to study, that's entirely up to you.
A broad degree program like business administration is a versatile option that will give you enough knowledge of each business function to carve your own path. You can't go wrong with a major in human resources, the area of business that focuses on worker recruitment and training, either. A major in accounting, finance, or marketing offers a more specialized set of skills but can still provide the foundational business knowledge to help you excel in a future graduate program in leadership.
Some colleges even offer bachelor's degrees in organizational leadership specifically, for students who recognize early on the value of organizational leadership skills and want to start out their college studies from this perspective. In a bachelor's degree in organizational leadership, you might take classes in organizational management, personnel recruitment, workforce training and development, conflict management, communication and business law, according to U.S. News & World Report.
Students also major in business management, a business major that is even broader than business administration and which emphasizes the broader aspects of strategic planning, economic markets and business communication.
Education Degrees
For-profit corporations aren't the only types of organizations the demand a strong leader. Organizational leadership degrees are sometimes offered out of graduate school programs in education. Although organizational leadership programs based in schools of education can be used to lead a K-12 school or an institution of higher education, they can also prepare you for a broader array of leadership opportunities.
Undergraduate degrees in education are typically teaching degrees that prepare you to work in the classroom. Education majors will learn theories and strategies for classroom management and finish their degree program with a semester-long student teaching experience in the classroom.
If you don't have an interest in working as an educator, then this path isn't right for you. You will need to spend at least a year, and often a few years, gaining full-time work experience after earning your bachelor's degree and before applying to a master's in organizational leadership program. Majoring in education as an undergraduate is, however, a good choice if you're interested in both teaching and leadership.
If you're thinking about majoring in education as an undergraduate, be aware of your school's graduation criteria and your state's teaching certification requirements. You may need to dual major in teaching and a subject area. 
Degrees That Emphasize Technical Knowledge
Although a background in leadership, business or teaching may connect more directly with a graduate program in organizational leadership, these aren't your only options for undergraduate study. If you're inclined to work in a technical industry or area of expertise, don't shy away from majoring in that subject. A major and subsequent early-career experience in a technical field can set the stage for leadership studies later.
Many students in master's in organizational leadership programs start out by gaining technical knowledge in disciplines that range from science and engineering to marketing and even history. Once they get to the stage of career advancement that they're working toward leadership roles, going back to school for a master's in organizational leadership allows them to develop the skills they need to move up to management.
The specifics of what to expect when choosing a degree program for the technical skills you gain depend on the discipline you select. Engineering majors will design solutions based on math and science, while marketing majors study sales, advertising and running campaigns.
Additional Resources
What Type of Degree Is Organizational Leadership?
How Can I Start My Career in Organizational Leadership?
What Is the Difference Between Organizational Leadership and Organizational Management?