If you're considering a graduate program in organizational leadership – one of the highest-paying master's degrees – then you might wonder what the positives of this field of study are. Both the organizations led by managers with a background in organizational leadership and the leaders themselves gain a lot from using these strategies for effective leadership.
The Benefits of Organizational Leadership for Organizations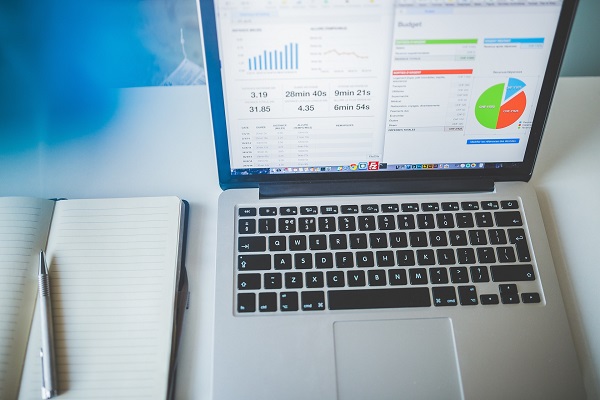 IMAGE SOURCE: Pixabay, public domain
All organizations are managed in some capacity, but there's a big difference between management – which can be inconsistent, haphazard and aimless – and effective organizational leadership. One advantage of exercising effective strategies of organizational leadership is putting an organization in a better position to navigate change.
Changes in the economy, market conditions, competition, company ownership and internal organizational structures can all prove disastrous to companies that don't adjust well. A manager trained in intentional organizational leadership will likely take classes to become more effective at leading and managing organizational change.
Strong managers with a background in organizational leadership understand the value of planning for change, which is inevitable, and avoid the rigid business strategies and corporate policies that leave an organization fragile and vulnerable in the event of change. As a whole, organizational leaders who lead with flexibility are better able to make the best of changes and turn challenges into opportunities to excel.
Every organization has a finite amount of resources. It doesn't matter whether a company measures those resources in comparatively small units – thousands of dollars in assets and dozens of employees – or in large units – billions in revenue and thousands of workers. Whatever the case, the organization must manage and use its resources effectively to avoid waste and allow for growth.
Resource management is essential and, in many cases, harder than it seems. Managers who blunder through challenges haphazardly often miss some of the resources and costs that come with their business decisions, resulting in wasted resources. Strong organizational leaders who plan thoroughly and think critically are better able to identify all of the consequences of their decisions, including the required resources – even the invisible ones, like the need to onboard new hires into the organizational culture.
Handling changes with flexibility and managing resources wisely contribute to another hallmark of organizational leadership: scalable growth. As companies thrive under good leaders, they are able to grow at steady rates instead of in unpredictable fits and starts.
The Advantages of Having a Degree in Organizational Leadership
What about graduate students of organizational leadership programs? For them, a master's degree in organizational leadership is a versatile credential that nonetheless builds a set of practical skills that emphasize leadership. Because organizational leadership strategies can be put into practice in any leadership role and any type of organization – corporate, nonprofit or government – this degree won't limit your options for career advancement. It's also a more focused option than the Master of Business Administration (MBA) degree, the traditional graduate degree for business management roles which has both lost its former prestige and become popular enough to oversaturate the job market, according to CBS News.
A master's degree in organizational leadership can pave the way for work in human resources management, workforce training and development and even senior-level management roles like school principal and chief financial officer (CEO). You can choose to concentrate on a particular area of practice, like healthcare management or nonprofit management, or keep your curriculum general to keep your options open. While many students pursuing an organizational leadership master's degree will go on to land senior-level roles in established companies, others are eyeing a path in entrepreneurship and will serve as CEOs of their own startups.
Earning a degree in organizational leadership is about more than studying abstract theories and concepts of what it means to be a leader. Students gain skills and build on the work experience they already have to put together an individual style of leadership that emphasizes their strengths and aligns with best practices. They learn how to think critically about business decisions and make wise choices about the complex challenges and questions organizations face.
Going to graduate school for organizational leadership doesn't guarantee success in advancing to leadership roles, for which employers often pay a lot of attention to candidates' experience and the results they have achieved as leaders. However, both the degree itself and the skills and knowledge you gain pursuing it can enhance your career opportunities.
Merely having a master's degree, especially in leadership, can help job candidates for high-level management and administration roles stand out from the competition and improve their marketability with employers.  
Additional Resources
Is Human Resources the Best Business Area to Get Into With a Degree in Organizational Leadership?
What Are the Skills Necessary to Be Successful in Organizational Leadership?
What Does Someone With an Organizational Leadership Degree Do on a Daily Basis?