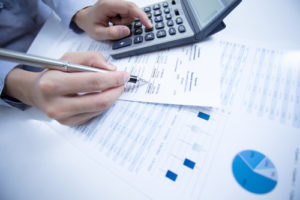 Few certifications are as challenging as the one to become a Certified Public Accountant (CPA). Some people may even experience CPA exam depression and anxiety. But not to worry. Many accountants have had significant success without a CPA. In fact, some companies may not give preference to candidates with a CPA in job applications. So, although you may have more opportunities if are a CPA, that's not universally the case.
Do I need my CPA to get a job?
Accountants who work in private firms or for private companies do not need the CPA certification to work there. As a management accountant in a private company, for example, preparing budgets and asset management functions as the primary roles in your job. Therefore, you need to prove your thorough competency with the Generally Accepted Accounting Principles (GAAP) set by the Financial Accounting Standards Board (FASB). But you do not need a certification. If you work at a firm, you'll do a lot of the same work. You may also provide balance sheets to potential investors.
Only CPAs can prepare an audited financial statement or a reviewed financial statement. So keep in mind, most small businesses may never need audited or reviewed financial statements, but public companies must produce audited statements by law. Hence the name Certified Public Accountant. So while you do not need your CPA to get a job, you can do more if you do have your certification.
Success Without Your CPA
Can you advance professionally without a CPA? To answer this question, let's review the benefits and added responsibilities unique to a CPA.
Paid 10-15% higher than regular accountants
Can file reports with the Securities and Exchange Commission (SEC)
Can work for the government
Can work for public corporations
Greater chance of getting work in a private accounting firm
Better job security
Work can be publicly reviewed
With greater responsibilities come greater career advancement opportunities. If you legally cannot perform a certain task, then you can't advance to a role that would require you to perform that task.
Nevertheless, people have found success without their CPA, even fresh out of college. You can find entry-level work as an auditor, budget analyst, and estimator with an accounting degree. You can conduct internal audits for private companies. However, only CPAs can prepare an audited financial statement. In addition to getting a job with a bachelor's degree, if you'd like to build experience while in school, you can find a job as a bookkeeper or clerk. Also, you can even mention you're working towards your CPA on your résumé. Adding a note like "CPA Candidate" or "CPA in Progress" will do. If you'd like to check out some stories of success without a CPA, read more here.
Accounting Without a Degree
Can you get a job without an accounting degree? While you cannot earn your CPA without an accounting degree, you can still work in the field without one. However, as limited as options may be without your CPA, they get fewer without a degree. Nevertheless, you can still find work in bookkeeping, accounts payable, administrative assistant, and tax preparation. Obviously some financial or business degree will help with those roles. Yet, if you build enough experience in these roles, you'll increase your chances of landing a job as an accountant. Some more creative-minded companies may prefer that breadth of experience to a bean-counter with a degree but no experience. You can even earn your Certified Management Accountant (CMA) certification without a degree in accounting. Although you do need some sort of bachelor's degree from an accredited school, or some other professional certification in order to earn your CMA.
As you can see, even without your CPA or bachelor's degree in accounting, many options exist that you can take to enter the field.
Finally, perhaps you're reading this because you're experiencing CPA exam depression or anxiety. While the exam is challenging, tons of resources exist online to help you prepare for it. Find out more here.
DQ Staff
February 2020
More Articles of Interest: