Earning your master's in construction management – one of the highest-paying master's degrees – can put you on the path to becoming a construction manager. However, you also need the right skills to succeed in this demanding career. The role of a construction manager is to oversee all aspects of a construction project, from the initiation and planning stages through work on the job site and the final inspections. This responsibility means you will need a combination of skills to handle administrative duties as well as construction site supervision responsibilities.
Technical Skills for Construction Managers
To work as a construction manager, you're going to need your fair share of technical skills. If you don't know the qualities and uses of different construction materials and the methods used for building projects, you won't be able to manage the work being done on a construction site. O*NET lists knowledge of building and construction, especially the tools, methods and materials used to build, as the most important area of knowledge for construction managers.
Construction managers should have broad familiarity with the construction process. They don't all come from precisely the same background, with some starting in general contractor roles and others in more specialized areas like carpenter, glazier or stonemason. However, what's important is having some firsthand construction work experience and developing sufficient knowledge of the materials, equipment and techniques used in all areas of the construction process.
Many construction managers learn their technical skills through a combination of education and on-the-job training. This work training is how construction workers often get started in the field. Some construction workers learn trades through apprenticeships. A college degree program in construction management will often cover topics like construction materials and techniques, which can expand your knowledge beyond the area of construction in which you have worked.
Technical skills are also needed to review technical drawings of building plans that are developed by the architects and civil engineers who design the structure, according to the United States Bureau of Labor Statistics (BLS).
The Computer Technology Skills Construction Managers Need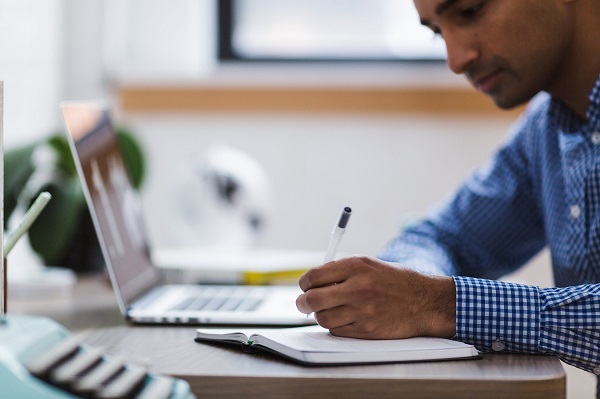 IMAGE SOURCE: Pixabay, public domain
Today's construction managers use technology beyond power tools and heavy-duty equipment. Computer skills are essential for managing the responsibilities in modern construction management roles. O*NET identified cost estimating software, work scheduling software, computer-aided design software and specialized construction-focused database software as important aspects of technology for construction managers.
Although you may have the opportunity to learn the computer technology skills needed for construction management on the job, using this software may not be part of your job description if you primarily handle the manual labor of construction work. Many students of construction management programs are introduced to the software programs used in the field during their studies.
Learning software programs is often part of advanced construction management coursework in topics like cost estimating and scheduling and information modeling.
Business and Project Management Skills for the Construction Industry
Business skills are another type of qualification construction managers need, according to the BLS. A lot of your work as a construction manager revolves around managing the business side of a construction project, such as estimating the costs of materials, equipment and labor. Part of a construction manager's job is to create and stick to a timetable so that the structure is completed on time, which requires a great deal of planning and scheduling each of the different parts of the project.
Construction managers are typically involved in hiring the personnel who perform the work of building the project. Being able to identify what kind of skilled labor you need and how many workers are required to complete the job is part of this process. You also need to do the work of interviewing and hiring your team.
Since construction managers oversee all the work that goes on while a building is being constructed, they should also have the leadership skills to keep workers motivated and working to their best ability.
Communication Skills for Construction Managers
The BLS includes speaking skills, writing skills and customer service skills as some of the most important qualities construction managers should have. Throughout the process of bringing a new building into existence, construction managers interact with a lot of people, from the client hiring them to oversee the project to the architect or engineer who designed the building and, of course, the personnel working on the site. Failing to communicate clearly and professionally or to build rapport with the client or the team of workers can undermine the construction manager's success on a project.
Since construction managers usually work with clients, either as self-employed workers or in firms that provide this service to clients, poor communication skills are also likely to hold them back in getting future work or hiring labor to perform work for other projects.
Additional Resources
What Kind of Daily Duties Are Involved in Construction Management?
What Are the Differences Between a Construction Manager and a Project Manager?