If you are interested in working in the field of behavior analysis, then you should be aware of the requirements for professional certification from the Behavior Analyst Certification Board. Aside from education and field experience requirements, becoming certified requires you to earn a passing score on an exam. As you begin preparing for this exam, you should investigate the content and structure of the test, be aware of the level of difficulty as reflected by average exam pass rates and research the best ways to prepare to take this test successfully.
What to Expect When Taking the Exam
There are actually two exams prospective behavior analysts need to be aware of as they prepare for a career in this field. Passing the BCBA exam allows you to become a Board Certified Behavior Analyst, while passing the BCaBA exam allows you to be a Board Certified Assistant Behavior Analyst. Both exams are offered four months out of the year: February, May, August and November. It can take some time – as long as six to 12 weeks after the test – before you receive your exam scores.
Questions on the BCBA and BCaBA exams are written in a multiple-choice format and delivered via computer. Test-takers must choose from four possible answers for each question. The BCBA exam includes 150 graded questions, while the BCaBA exam covers 130 graded questions. Both exams allow candidates up to four hours to complete the test.
The content of both exams fits into the category of either basic behavior analytic skills or client-centered responsibilities. Basic behavior analytic skills include the subcategories of measurement, experimental design, behavior-change considerations, the fundamental elements of behavior change, specific behavior-change procedures and behavior change systems. Among the client-centered responsibilities content are questions regarding identification of the problem, measurement, assessment, intervention and implementation, management and supervision.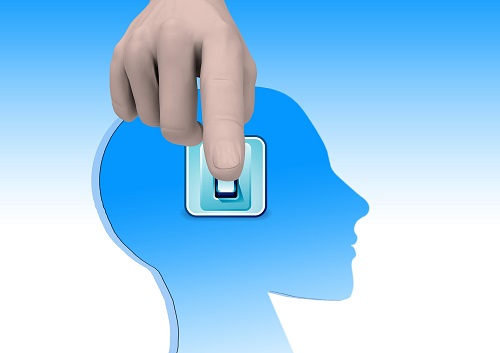 IMAGE SOURCE: Pixabay, public domain
Questions about the fundamental elements of behavior-change make up the largest portion of the test, accounting for 26 questions on the BCBA exam and 24 on the BCaBA exam. The intervention aspect of the behavior analyst's client-centered responsibilities sees the second- highest rate of emphasis, with the BCBA exam including 23 questions on this topic and the BCaBA exam covering the subject in 18 questions.
Before taking the exam, you will need to satisfy eligibility requirements based on education and field experience hours.
BCBA Exam Pass Scores
Just how difficult are the BCBA and BCaBA exams? The questions are intended to fit the level of knowledge one would expect from an entry-level behavior analyst, but that doesn't mean you shouldn't take this test seriously. To achieve what the Behavior Analyst Certification Board considers to be a passing score, you need at least 400 points on a scale that runs from zero to 500.
Generally, more test-takers pass these exams than don't pass them. Among first-time BCBA test-takers, 67 percent passed in 2015, decreasing slightly to 66 percent in 2016 and 65 percent in 2017 and 2018. The BCaBA exam has seen a somewhat sharper decline in the percentage of passing scores in recent years. Although 71 percent of first-timers passed this test in 2015, only 65 did in 2016 and 2017, and that number dropped to 62 percent in 2018.
Among candidates retaking the exam, pass rates were much less promising, ranging from 32 to 28 percent for the BCBA test and 38 to 32 percent for the BCaBA exam.
How to Prepare for the BCBA Exam
You want to do everything in your power to pass the exam the first time and avoid delaying advancement in your behavior analysis career. It's a great idea to begin studying for the exam early rather than trying to cram last-minute. There are both free and paid test prep materials and resources available to test-takers, but often, the first place to begin your exam preparation is to review the Behavior Analyst Certification Board's Task List on which both the exam content areas and coursework content areas are based. While some candidates prefer to study alone and others do well with forming study groups with fellow students or recent graduates, one strategy that seems to have universal appeal is to practice for the test by doing a mock exam.
As with other professional exams, you have to pay to take the BCBA and BCaBA exams. The examination appointment fee is $125 on top of the certification application fee of $245 for the BCBA credential or $175 for the BCaBA credential.
Additional Resources
How Do You Become a Certified Behavior Analyst?
What Courses Will I Take to Become a Certified Behavior Analyst?
What Should You Know When You Interview for a Job as a Behavior Analyst?