Psychologist isn't the kind of career you can prepare for quickly. It takes years to complete the advanced coursework required to work in this field. If you're looking for the fastest way to become a psychologist, this guide will walk you through the process of preparing for this career path and introduce you to colleges with accelerated psychology programs.
What Is a Psychologist?
Psychology is a career path that pertains to the study of the mind, thinking and human behavior. Different types of psychologists have different career goals.
Types of Psychologists
Some psychologists are scientists who undertake scientific research. They use experimental methods to learn more about how people think and behave. Through their research findings, experimental psychologists contribute to the development of new interventions for mental health issues and approaches to changing human behavior.
Many psychologists are practitioners. Some, like clinical psychologists, apply their knowledge of psychology to the treatment of mental health problems. School psychologists apply this knowledge to learning difficulties and behavioral disorders students experience in an educational setting. Counseling psychologists use the principles of psychology and evidence-based methods of counseling to help people deal with difficult life events.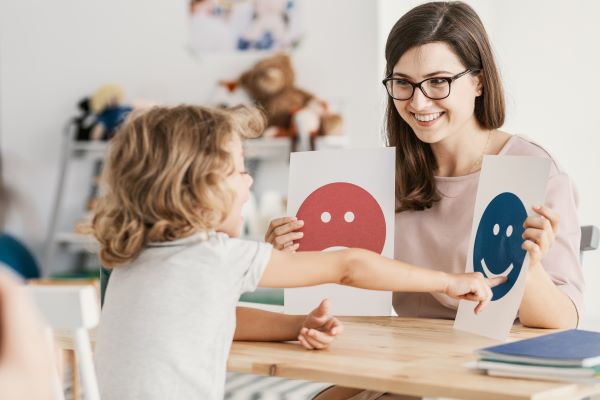 Although many psychologists treat mental illness and help patients and clients through the types of problems that can affect mental health, they are distinct from other mental health professionals. They approach the field from a different perspective than psychiatrists, who are medical doctors who primarily prescribe medications for mental health treatment, or family therapists, who are trained in applying the methods of counseling to family therapy.
Psychologists may also apply the theories and practices of the field of psychology in other ways. Industrial-organizational psychologists use this knowledge to improve life and productivity in the workplace. Forensic psychologists work in the legal and judicial in some way. A forensic psychologist may perform job duties that range from criminal profiling to assessing the mental state and competence of victims and defendants.
The level of education and the curricula required for the many different types of psychologists vary. Most people who pursue career paths in psychology will need some type of advanced degree.
What to Expect From a Career in Psychology
If you're wondering whether psychologist is the right career for you, it can help to know more about employment in this occupation.
Psychologists may work in various environments, including:
Mental health centers and clinics
Hospitals
Schools
Private practice
Community programs
Prisons
Business consulting firms
The current job outlook for psychologists is favorable. The United States Bureau of Labor Statistics (BLS) predicted a 6% increase in job opportunities for psychologists between 2021 and 2031. That projected job growth rate is on par with the rate (5%) expected for all occupations. By 2031, the BLS expects job opportunities for psychologists to increase by 14,100. The BLS projected the most gains to occur in the occupations of clinical and counseling psychologists. This subfield of psychology is expected to see a faster-than-average 10% increase in job opportunities. That change should result in 6,500 new jobs for clinical and counseling psychologists, specifically.
Earning potential for psychologists depends largely on the area of psychology they practice. Industrial-organizational psychologists earned the most in 2021. For them, the BLS reported a median salary of $105,310. The median salary for the psychologist occupation as a whole was $81,040. The largest types of psychologist occupations, clinical and counseling psychologists and school psychologists, both earn median salaries close to this range. For clinical and counseling psychologists, the 2021 median salary was $82,510. The median salary for school psychologists was $78,780. Among psychologists who work in other areas of the field, the median salary was higher: $102,900.
How Long Does It Take to Become a Psychologist?
Becoming a psychologist is a long-term goal. To achieve it, you need to meet education requirements, supervised work experience requirements and licensing requirements. This process necessitates years of hard work and training.
If you want to become a psychologist, you must be committed to nearly a decade of career preparation – at least. The education alone required for psychologists traditionally takes at least six to nine years after high school. To become a licensed psychologist, you will typically need an additional year or two of work experience in the field. No wonder so many students are interested in the fastest way to become a psychologist.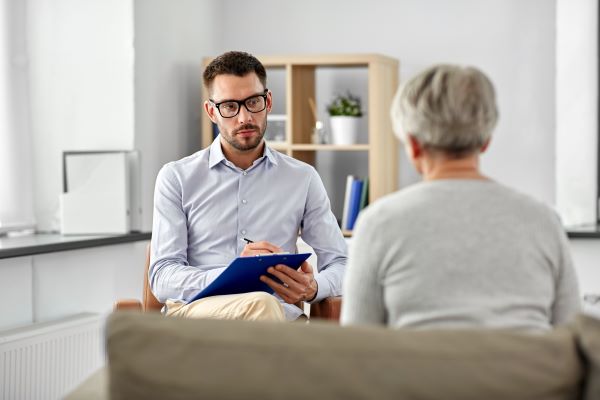 The Educational Requirements for Becoming a Psychologist
A college education is essential for aspiring psychologists of all kinds. The first step to becoming a psychologist is earning a bachelor's degree in psychology. Earning an undergraduate degree traditionally takes four years of full-time study. It's not uncommon for students' undergraduate years to amount to five or even six years.
You need more than an undergraduate degree to become a psychologist. After you earn a bachelor's degree, it's time for graduate school. Earning a master's degree in psychology traditionally takes at least two years. This degree is the minimum amount of education you need to qualify for an industrial-organizational psychology role. If you complete a psychology master's program in preparation for a different career, your graduate studies may grant you advanced standing in a specialist- or doctoral-level degree.
RELATED: How Long Does It Take to Become a Psychologist?
Suppose you skip the master's degree and go straight to a more advanced level of study. Educational specialist degrees that qualify students to pursue a school psychologist career require at least 60 credits of graduate study. Earning this degree requires three to four years of study. For most other types of psychologist roles, you need a doctoral degree. Depending on the type of doctorate degree you pursue and how long it takes you to complete your dissertation, you might spend anywhere from four to eight years pursuing your doctorate degree.
The Experience It Takes to Become a Psychologist
Education is critical in the process of becoming a psychologist, but it takes more than a degree to get started in this career. Hands-on experience is an important part of preparing for this career. In graduate degree, specialist degree and doctoral-level degree programs, supervised work experience in the form of lengthy internships are required.
After graduating, aspiring psychologists must typically work under the supervision of licensed psychologists. They need to acquire one to two years of supervised work experience to meet state licensure requirements.
The Requirements to Get Licensed as a Psychologist
If you want to refer to yourself as a "psychologist," work in independent practice or otherwise practice psychology, you must become a licensed psychologist. Licensure requirements vary by state as well as by the type of psychology work you intend to do. Generally, though, new psychologists must meed educational and experience requirements (including a degree from an accredited program) and pass a licensing exam. The most commonly used licensing exam is the Examination for Professional Practice in Psychology. Depending on the requirements in your region – which you can learn more about from the Association of State and Provincial Psychology Boards (ASPPB).
Licensed psychologists have to maintain their credentials through continuing education. After all, being familiar with the latest research is important for providing therapy that is backed by scientific evidence.
The Fastest Way to Become a Psychologist
Just because the process of becoming a psychologist is lengthy doesn't mean it isn't possible to speed up your progress. You can't, of course, rush the time it takes to acquire professional experience, but choosing the fastest psychology degree options at every level of study can allow you to attain the education you need faster.
If you opt for a fast-track bachelor degree in psychology and then choose the shortest psychology degree available at the level of study you need, you could cut years off your career preparation process.
RELATED: What Degree Do I Need to Be a Psychologist?
What Is the Fastest School for a Degree in Psychology?
Ambitious students can accelerate their education and get to work faster. If you're looking for the quickest degree programs in psychology, you need to explore the fastest options at the undergraduate, dual-degree, master's and doctoral levels. Once you weigh your options, you can figure out what fast-track psychology degree program makes the most sense to you.
Fast-Track Bachelor's Programs in Psychology
If you're looking to earn a quick psychology degree, why not start at the bachelor's degree level? For many prospective psychologists – as well as graduates who go on to work in other fields – a bachelor's degree in psychology is the first step into their careers.
Earning this undergraduate degree typically requires four years of full-time study during the fall and spring semesters. If you don't adhere to this traditional study schedule, you may be able to accelerate the completion of your bachelor's degree in psychology.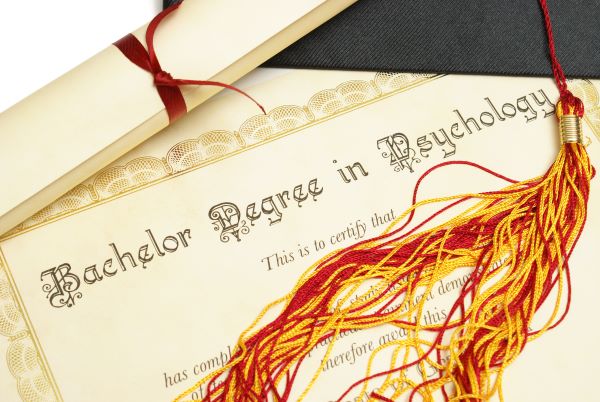 Shorter bachelor's degree programs in psychology can include the following options:
Degree Completion Bachelor's in Psychology Programs
Degree completion programs allow students with prior college credits to more quickly complete a degree. Because these students aren't starting from scratch, applying their old credits to the new program can drastically reduce their completion time.
Most degree completion programs have generous transfer credit policies. To allow students to maximize their existing credits, they may permit students to bring with them from other institutions as many as three-quarters of the credits needed to graduate.
For example, the psychology degree program from Western New England University allows students to transfer up to 90 credits. Students with the full amount of previous studies to transfer can graduate in as little as a year.
Competency-Based Psychology Bachelor's Programs
Competency-based programs allow students to prove their knowledge and skills through other means besides completing full-length cources. Taking examinations, writing papers and completing projects may serve as much faster ways of proving content proficiency compared to spending the traditional 15 weeks covering coursework.
A competency-based program is especially applicable for people who have prior knowledge, although not college credits, of the field of psychology. For example, you might already know the fundamentals of professional practice in psychology if you have worked in roles that don't require a degree, such as mental health assistant or mental health technician.
Different competency-based programs allow for different timelines for graduation. If earning the quickest psychology degree is your top priority, compare the completion time between individual programs to determine which program is right for you. For example, Walden University's Bachelor of Science in Psychology program may be completed in 32 months. That's shaving more than a full year off of the traditional four-year completion time. In contrast, Capella University's competency-based bachelor's degree takes as little as 15 months.
Undergraduate Psychology Programs With Accelerated Course Formats and Schedules
Perhaps you don't have either prior college credits or work experience in the mental health field. Students entering college with a blank slate may still be able to pursue a fast psychology degree. They just need to look for accelerated programs.
Accelerated programs may look different at different schools. Some programs follow traditional semester schedules but require year-round studies to earn a degree faster. Other programs require students to complete a smaller courseload – usually one to two courses per term – over numerous terms throughout the year. Many schools offer an accelerated online psychology degree.
RELATED: The 20 Easiest Bachelor's Degree Online Options
A great example of a fast-track psychology degree online is the online Bachelor of Arts (BA) in Psychology program at Arizona State University. Through its optional Fast-Track plan, this program allows students to finish their undergraduate studies in just three years. Instead of spreading their coursework over eight terms – four fall semesters and four spring semesters – students take as many as three courses per half-term. Students in the accelerated program also complete multiple summer sessions over multiple years. All told, students in this accelerated program take the same number of classes as traditional students. The difference is that they complete this coursework in an accelerated format spread out over 16 condensed terms.
Dual-Degree Psychology Undergraduate and Graduate Programs
Becoming a psychologist requires the completion of a graduate program or doctoral program. Since you know you want to go to graduate school, another option for shortening your education is to choose a dual degree program.
What Is a Dual-Degree Program in Psychology?
Dual-degree programs are sometimes called 4+1 programs. These psychology fast-track degree paths often allow undergraduate students to start taking their graduate coursework early and count the credits toward both degrees. In these programs, you're saving money by actually taking fewer courses compared to what you would take to earn these two degrees separately.
Schools With the Fastest Dual-Degree Psychology Programs
One of the fastest online psychology degree options is offered through Walden University. Students in Walden University's online Bachelor of Science in Psychology program can choose to follow the Accelerate Into Master's (AIM) option. Through this program, students can get a jump on earning one of the following master's degrees in conjunction with their bachelor's degree:
Master of Science in Psychology
Master of Science in Developmental Psychology
Master of Science in Forensic Psychology
Master of Science in Industrial and Organizational Psychology
Master of Science in Clinical Mental Health Counseling
Master of Science in Human and Social Services
Master of Science in Nonprofit Management and Leadership
Master of Science in Health Education and Promotion
Master of Healthcare Administration
Master of Public Administration
Master of Science in Criminal Justice
Master of Science in Criminal Justice Leadership and Executive Management
The BA in Psychology program at Goddard College puts students on the path to a Master of Arts degree in either psychology or clinical mental health counseling.
Arizona State University is another school that offers dual-degree psychology options. In five years, students can earn both a Bachelor of Arts in Psychology and one of the following master's degrees:
Master of Science in Psychology
Master of Arts in Social Technologies
Master of Arts in Social Justice and Human Rights
Master of Global Management (in Global Management)
Master of Arts in Interdisciplinary Studies
Master of Arts in Communication Studies
What Psychology Students Should Know About 4+1 Programs
One fact students should be aware of is that not all of these master's degrees necessarily put you on the path to a career as a psychologist. Instead, you might use your graduate education to work in related roles in which you might treat mental illness in a clinical setting or manage the operations of mental health centers. Some of these master's degree options pertain more to the use of a background in psychology for careers in business, social policy advocacy or criminal justice. When exploring these fast psychology degree options, be aware that what you actually study (and whether it meets various licensing requirements) is more important than how fast you finish your degree.
Remember, in most fields of psychology, a master's degree is not enough to qualify you to become a psychologist. You typically need a doctorate degree to be a psychologist. However, industrial-organizational psychologists can usually get started in their field with only a master's degree, according to the United States Bureau of Labor Statistics.
Another fact to know is that, unlike doctoral programs, master's degree programs aren't eligible for accreditation from the American Psychological Association.
If you can't become a clinical psychologist or counseling psychologist with only a graduate education, why should you consider earning a master's degree, anyway? Often, students with a master's degree build on their graduate education as they pursue a doctoral degree. This shortens the time it takes to get that terminal degree.
The Fastest Options for Earning a Doctoral Degree in Psychology
While doctoral degrees are rare in some fields, that's not the case in the field of psychology. A doctoral degree is necessary to become a licensed psychologist, the BLS reported. Clinical psychologists, counseling psychologists and research psychologists need doctoral degrees.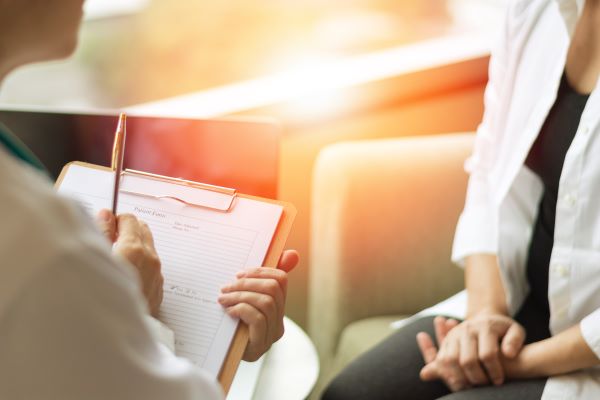 Students can choose from different degree options at the doctoral level. Generally, students consider Doctor of Philosophy (PhD) degrees and Doctor of Psychology (PsyD) degrees.
Comparing the PsyD Degree to a PhD in Psychology
Both Ph.D. and Psy.D. degrees are acceptable for most roles in psychology. The long-established PhD has traditionally been considered a research degree. PhD programs in psychology require students to complete a dissertation. The Psy.D. degree is newer. This program focuses more on service and on the clinical application of doctoral-level psychological concepts.
RELATED: What Is the Difference Between a Ph.D.in Psychology and a Psy.D.?
Another difference to consider is the Psy.D. programs at certain schools are somewhat shorter than Ph.D. programs. At the Chicago School of Professional Psychology, for example, Psy.D. students typically take four to six years to complete the program, compared to five to seven (or more) years for Ph.D. students.
Technically, the difference between PsyD and PhD programs is one of focus, not length. Not all Psy.D. degree programs take less time than Ph.D. programs, even though many do. The degree completion time is something students should investigate when comparing schools and degree programs.
Many Psy.D. programs still require a thesis or dissertation, just as Ph.D. programs do. However, they may not require additional research projects that Ph.D. students would encounter. Graduates of both Ph.D. and Psy.D. programs must complete post-doctoral experience.
Can You Earn a PhD in Psychology Faster?
Some colleges allow doctoral students to accelerate their doctoral coursework through a fast-track format. A great example of fast-track PhD psychology programs is Walden University's Ph.D. in Psychology program. Through the school's Fast Track Option, students can complete coursework earlier by taking an extra class per semester. If you want to finish your doctoral degree faster, you also need to start work on your dissertation sooner.
Related Resources:
What Classes Will I Take for a Degree in Psychology?
How Advanced Does My Degree in Psychology Need to Be to Get a Good Job?