Within the field of dermatology, one of the highest-paying medical specialties, there is plenty of opportunity for practitioners interested in cosmetic dermatology. Cosmetic dermatologists are skilled medical providers with additional training in procedures – often nonsurgical – that are done for cosmetic or aesthetic reasons, rather than to correct problematic health conditions. Some examples of cosmetic dermatology include laser-assisted scar revision and removal, permanent hair removal treatments and injections that minimize the appearance of wrinkles. These procedures are widely considered safe, although it's important for both patients and doctors to consider the risks and benefits of a cosmetic procedure.
DegreeQuery.com is an advertising-supported site. Featured or trusted partner programs and all school search, finder, or match results are for schools that compensate us. This compensation does not influence our school rankings, resource guides, or other editorially-independent information published on this site.
Weighing the Benefits and Risks
Cosmetic or not, virtually all medical procedures and medications carry some amount of risk. For some procedures and medications, side effects are mild or rare. In other cases, like chemotherapy treatments for cancer, side effects may be common and serious, but the drugs are still worth taking due to the severity of the medical condition they treat. The difference in cosmetic dermatology isn't that the risks exist, but whether they are worth undertaking for purely cosmetic purposes, as opposed to medical purposes.
Fortunately, the risks presented by many procedures in cosmetic dermatology are minor. Nonsurgical cosmetic procedures, particularly, are "known to be safe and effective," according to The Journal of Clinical and Aesthetic Dermatology. Generally, this includes procedures performed with energy-based devices like lasers and light therapies and the cosmetic injection of dermal fillers and of neurotoxins like Botox.
Deciding whether a procedure in cosmetic dermatology is worth the risks that accompany it is a personal matter. To some patients, the boost in their self-esteem and their image is worth the relatively small level of risk posed by these cosmetic procedures. For other patients, temporarily looking younger may not justify chancing the worst-case scenario.
Part of the equation may be the reason why a patient is considering the cosmetic procedure in the first place. Patients who are displeased with a few extra wrinkles may be less willing to tolerate risk than someone who is considering laser treatments to lessen the appearance of a bad scar suffered in a serious accident or a birthmark that bullies teased them about throughout their childhood.
Informed consent is an important part of a patient's choice in whether or not to move forward with a medical procedure, particularly a cosmetic one. Dermatologists should discuss with their patients the possible side effects of a procedure and how common those adverse events are. 
The Risks of Common Procedures in Cosmetic Dermatology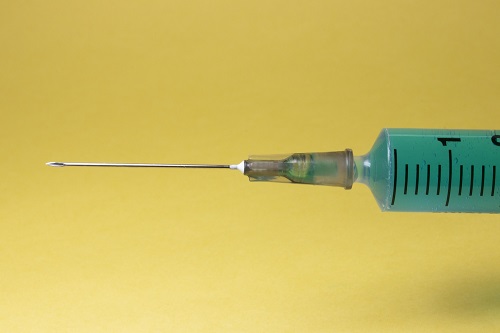 IMAGE SOURCE: Pixabay, public domain
What are the risks? Laser resurfacing procedures can cause swelling and redness that, depending on the type of procedure and other factors, could go away within hours or last for months, the Mayo Clinic reported. Among the most serious risks is the risk of infection – usually, a new outbreak of an existing but dormant infection.
Dermal fillers that have secured approval from the federal Food & Drug Administration (FDA) – predominantly temporary fillers, not permanent ones, and exclusively for injection into the face and hands, not large-scale body contouring – are generally considered safe. Most side effects, like redness, swelling, itching and bruising, are mild. Serious adverse events can happen, such as an allergic reaction or, if the injection goes into a blood vessel, vision loss. However, these outcomes are rare.
Botox consists of an actual toxin, toxin called onobotulinumtoxinA, that can force the muscles inside the body to relax. Having your face injected with a toxin may seem a bit extreme for purely cosmetic purposes, but overall, the procedure is considered "relatively safe when performed by an experienced doctor," the Mayo Clinic reported. Botox is also used safely to treat medical conditions such as chronic migraines, muscle contractures caused by neurological conditions, bladder dysfunction and problems caused by the muscles of the eyes, the neck, or other parts of the body.
The risks that can occur due to Botox injections are relatively mild, for the most part, and can include swelling and bruising at the injection site, flu-like symptoms, drooping eyelids, a crooked smile and drooling. The most serious adverse events occur if the toxin spreads from where it was injected to other parts of the body, but this doesn't happen often, the Mayo Clinic reported. If it does happen, this issue could cause you to develop muscle weakness and trouble seeing, speaking, swallowing, holding your bladder and even breathing, so getting immediate medical attention is critical.
Cosmetic dermatology procedures are generally considered safe, based on studies of patient outcomes and adverse events, as long as the doctor performing them is appropriately trained. As a dermatologist, your training in the subspecialty of cosmetic dermatology will equip you with the skills you need to administer these treatments safely.
Aside from the medical risks, helping patients set realistic expectations, including how long effects will last and how many procedures will be needed, is a challenging part of a cosmetic dermatologist's job, the American Medical Association reported.
Additional Resources
Do Dermatologists Have a Specialty of Certain Bodies Parts and Areas?
What Procedures Would I Typically Go to a Dermatologist For?