Master's degree programs in hotel management are few and far between, much rarer than those in the related field of hospitality management. If your interests lie specifically in the world of hotel leadership, rather than in other hospitality careers such as restaurant manager or event planner, finding one of these programs may be worthwhile. What sets apart graduate programs in hotel management is their specialized coursework that delves deep into management practices across different services and departments in hotel operations. Beyond these specialized programs, you can expect to take master's-level classes in the business of hospitality and in research and analysis in the hotel industry.
Management Principles Specific to a Variety of Hotel Operations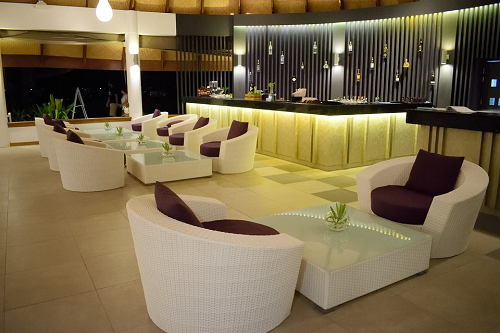 IMAGE SOURCE: Pixabay, public domain
If you have ever worked in a hotel, you know that providing satisfactory experiences to guests while maintaining a profitable business is a concerted effort between numerous departments. Everyone from the front desk staff to administrative office personnel, from concierges to bellhops to housekeepers to supervisors, must work together to meet service, revenue and growth goals.
Because hotel leadership staff must have proficiency in managing so many tasks and so many workers with different job roles, master's degree programs in hotel management include coursework in management of many of these different areas. Your curriculum may include classes such as general Hotel Management, Customer Relations Management, Convention Management, Hotel Security Management, Housekeeping & Facilities Management, Lodging & Hotel Operations and Catering & Banquet Operations.
Although all courses in a master's degree program will be graduate-level, they don't all focus on high-level strategic management practices. Some classes, like Front Office Procedures, take a more detail-level view of issues of efficiency.
Graduate-Level Business and Hospitality Courses
If you took basic business courses in finance, accounting, marketing and business law as an undergraduate, as well as in the hospitality industry, graduate school is a time to build on this knowledge. Now, your curriculum may involve studies in marketing systems, financial analysis and the laws of innkeeping and food service. As graduate courses, these classes allow for deeper, more challenging and more advanced studies into these disciplines and their practical applications in the hotel industry and the larger hospitality and tourism industry.
Besides the core coursework required to earn your degree, you may have the opportunity to build out one or more areas of focus by taking a strategic selection of electives. Often, the elective courses recommended for students in a graduate program in hotel management fall under the categories of tourism, gaming, hospitality education, organizational behavior and entrepreneurship. The variety of options available to graduate students allows for plenty of degree customization. On the business side, you have the opportunity to take classes in Human Resources Management in the Hospitality Industry, Organizational Theory Applied to the Service Industries, Entrepreneurship in the Hospitality Industry and Labor Management Relations. More interdisciplinary coursework pertaining to hotel and hospitality management matters include Psychology of Hospitality Marketing, the Sociology of Gambling and the Philosophy of Science in Hospitality Research.
Tourism is a constantly changing industry, so it's often a wise idea to take courses in the issues and dynamics of tourism and hospitality management.
Research and Thesis Studies
Coursework in a master's degree program in hotel management may involve a lot more research and statistical analysis than you might expect. Often, these programs either require a thesis or offer both thesis and non-thesis tracks. Students in a thesis track may spend much of their graduate school career conducting their own qualitative or quantitative research on a topic related to hotel operations and administration.
Even if you don't write a thesis, you should still expect research to be a required part of the graduate school curriculum. Classes like Research Methodology are often mandatory, and you may choose to complete research seminar courses in disciplines like hotel administration, convention management, casino and gaming management or food service administration. You will use your knowledge of research and data analysis in coursework in Operational Analysis in Hospitality Management and Financial Analysis for the Service Industries.
Choosing a nonthesis program doesn't mean taking the easy way out. Students in non-thesis master's in hotel management programs still need to complete some kind of capstone project, such as a professional paper, project or internship.
Additional Resources
What Are Some Courses I Might Take in a Bachelor's Program of Hospitality Management?
What Are Some Courses I Might Take in a Master's Program of Hospitality Management?
What Are Some Courses I Might Take in a Bachelor's Program of Hotel Management?
What Will I Study in a Hospitality and Hotel Management Degree Program?
How Important Is Hands-On Experience in a Hospitality Degree Program?