In just about every field of mental health treatment, clinical experience is mandatory. While you can learn a lot in the classroom about theories, approaches and even practical applications, you don't begin to develop real expertise in these roles until you start treating actual clients and patients. As a result, music therapy students must complete extensive fieldwork requirements prior to graduating from college. Although interns in music therapy may find work in many different placement sites and work with diverse client populations, the tasks they perform are clinical in nature and reflect the job duties they will carry once they are fully established in clinical practice.
Requirements for Music Therapist Board Certification
Clinical training is among the most important requirements aspiring music therapists must meet before they can obtain the nationally recognized Board Certification credential in the field. Each of the more than 70 bachelor's degree programs in music therapy approved by the American Music Therapy Association requires students to complete a minimum of 1,200 hours of clinical experience prior to graduating. This experience can take the form of one or more practicum courses and one or more internships.
Of course, the complex work of a music therapist requires more than on-the-job training. Your college coursework will include studies in the foundations of both the musical and the clinical side of the field, along with the theories and practices used in music therapy specifically. Once you have both the degree and experience to meet eligibility requirements, you need to pass a certification exam. Upon passing the exam, you acquire the Certification Board for Music Therapists (CBMT)'s Music Therapist – Board Certified (MT-BC) credential.
Throughout their clinical training, students of music therapy programs learn through hands-on work under the supervision of a music therapist who has already achieved board certification.
Where to Gain Clinical Experience
Because established music therapists work in healthcare settings of all kinds and with a wide variety of client populations, there are few limits to the potential sites where students can complete practicum and internship experiences. Both general medical and psychiatric hospitals often employ music therapists and have the capacity to train interns in the field. In these settings, you may work with patients who range from newborns in intensive care to children and adults with cancer to individuals with severe mental health disorders. Inpatient and outpatient centers for rehabilitation from injuries and illnesses have a need for enthusiastic music therapy interns, as to substance abuse rehabilitation centers.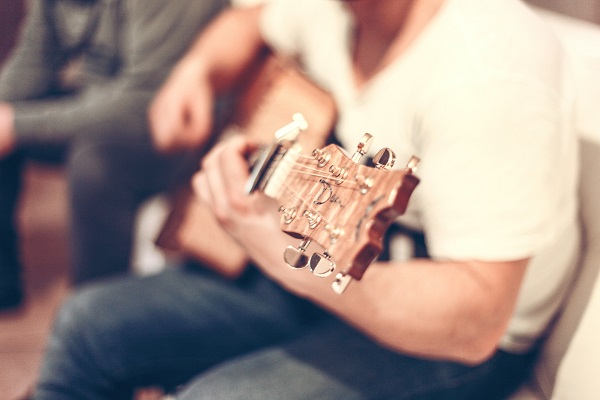 IMAGE SOURCE: Pixabay, public domain
You might find music therapy internship positions in your local Veterans Affairs (VA) Healthcare System, in nonprofit organizations that provide services for underserved populations and in community clinics and healthcare centers. Private mental and behavioral health agencies, small group practices or individual practices may have some need for music therapy interns, but naturally, you aren't qualified to open a private practice of your own until after you have completed your degree, experience and board certification exam.
Students often get some say in where they complete their clinical experience requirements, but they also have to work with any placement coordinators assigned by their school as well as follow school rules and guidelines. Because different programs meet the 1,200-hour requirement through different structures of internships, students should be aware of what their school's processes and procedures are. Programs that require two or three shorter internships instead of one long one allow students to gain work experience in different settings and figure out what they like about each environment and its associated job duties. If your school requires one long internship, then you might be more motivated to make sure you are working with a client population that really interests you. Generally, internships require more of your time than practicum experiences, so you may want to choose an opportunity that interests you slightly less for your practicum and look for roles in your preferred client populations at the internship level.
Your internship can take place in a variety of geographic locations, especially if under your degree plan, you won't be taking on-campus classes during the time they are an intern. Some schools have only nearby placements, while others offer placements across the U.S.
What to Expect From an Internship in Musical Therapy
As an intern, your work will include handling some of the responsibilities that a full-fledged music therapist would handle, performed under the supervision of a credentialed practitioner. You would work directly with real clients and perform job duties such as assessing and evaluating client needs, devising treatment plans, carrying out the musical activities and experiences that make up these plans and recording progress, the American Music Therapy Association reported.
In some undergraduate programs, an art therapy internship is full-time for at least one semester. Other programs structure their internships as part-time training that continues for six months or more, during which time students continue to complete coursework in the classroom, as well. Some music therapy programs require up to a year of clinical training, which can stretch the time it takes to complete your degree to five years instead of four – but which offers more professional experience during your studies.
In addition to being placed at a physical, mental or behavioral healthcare site for an off-campus internship, students may also gain fieldwork experience in on-campus clinics and centers.
Additional Resources
What Certifications Do You Need to Become a Music Therapist?
What Classes Will I Have to Take for a Degree in Music Therapy?