A game designer is a creative person who dreams up the overall design of a video game. This means that designers are the people that create the initial framework for what will become the final product. Game designers need to be able to visualize new ideas and concepts so that they can develop designs for new games. To accomplish this task, the designer requires an understanding of what gamers want in games. Subsequently, they use their creative skills to meet the demands of gamers.
Not all individuals involved in game design have a formal education in design or art, but many designers have a background in game programming or software development.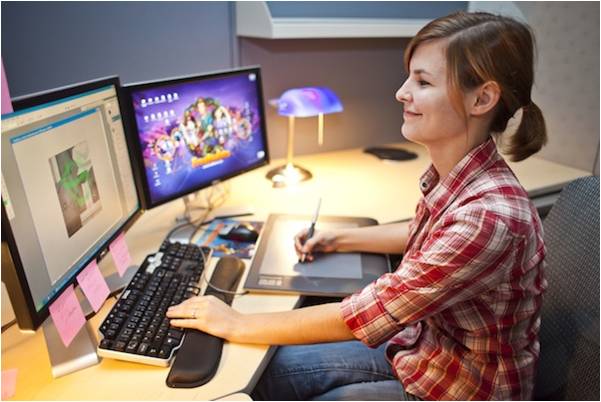 Game programmers are computer programmers who specialize in writing computer code for games. Programmers work to write lines of code used to make a game work. A game development project often has several game programmers working on the project. Not only do programmers write code for games, but they also tweak codes and fix bugs found in the software. Within game programming, several sub-specialties exist, including network programming and graphics programming.
To programmers, a video game consists of numerous lines of code that dictate how the computer should handle everything from the game's rules to its graphics. Under the guidance of the lead development team, programmers build video games from the ground up. This is done by writing code, line by line, in computer programs. Therefore, most game programmers have software development training, extensive experience writing programs or a combination of experience and a software development degree.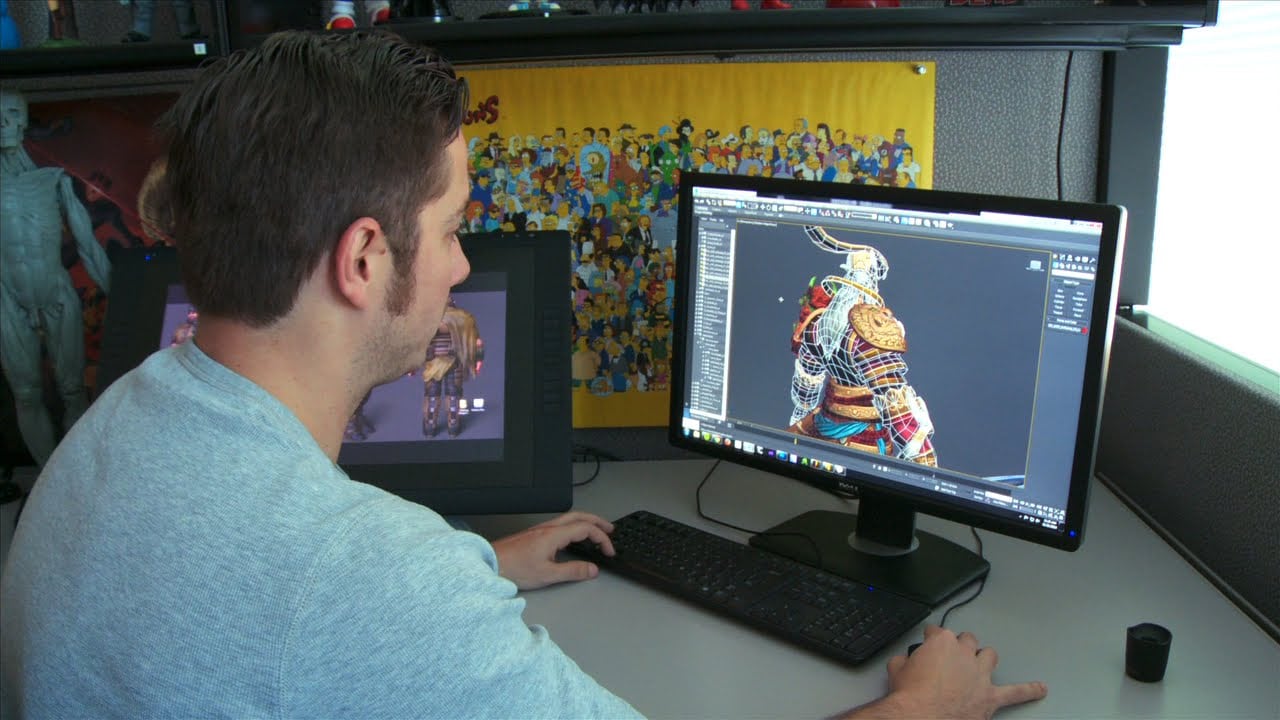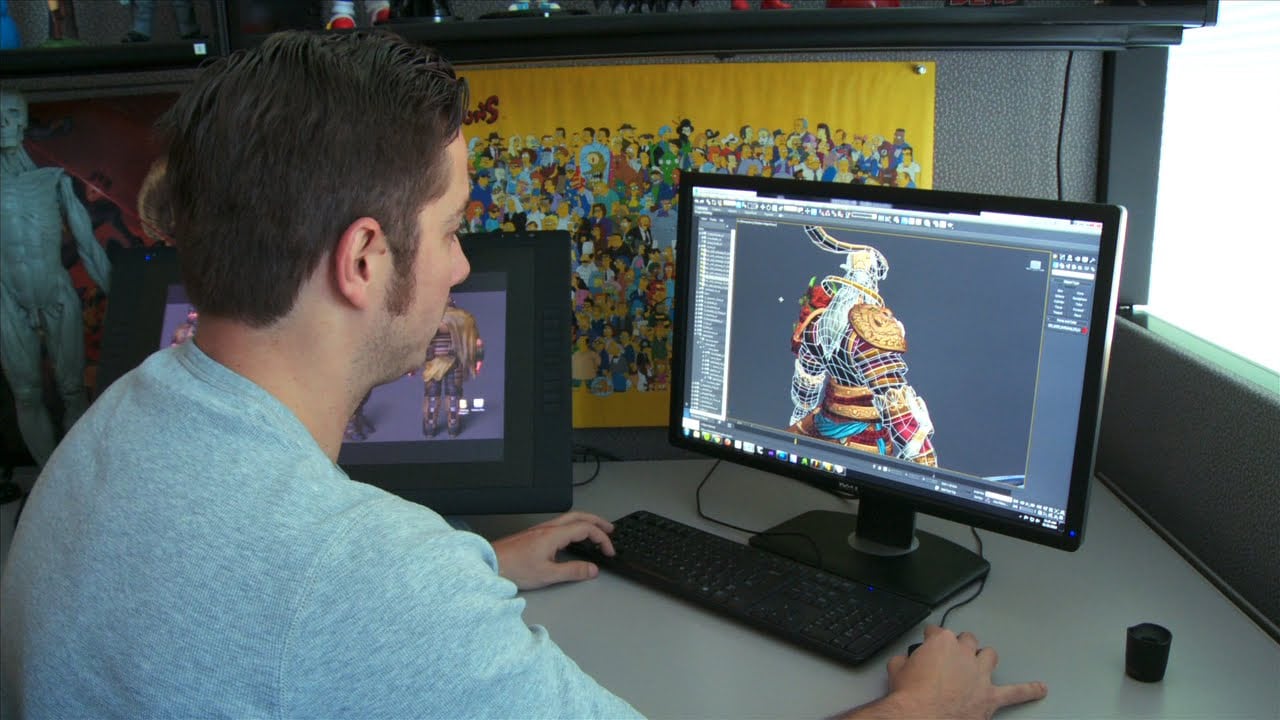 Game designers approach the career from a variety of specialized academic backgrounds. They major in degree programs like game design or game development. Others start out with a more traditional and widely available major, such as computer science or software engineering. The different academic paths result in a number of specialties within the gaming industry.
Various career opportunities exist in computer and video game design. Lead designers manage design teams and assemble the various ideas into an organized concept. Content designers create storylines and characters that are consistent with the game's theme. Game mechanic designers devise the gameplay. In other words, how the players navigate the game. Level designers are responsible for conceptualizing the settings, which include props and additional characters. Other duties fall to writers who have the expertise to create the dialogue and other text materials.
Game Designer
To accommodate the educational objectives of individuals, there are degrees at all levels. Here are some examples for aspiring game designers:
Associate in Video Game Design and Development
Bachelor in Game Art and Design
Bachelor in Game Software Development
Bachelor in Game Design and Development
Master of Science in Game Design
Game Programmer
In the years long before applying for college, the prospective game programmer has undoubtedly shown an interest and aptitude for this complex field. Thus, the student should research for those colleges or universities offering programs in game programming. Determine if the school offers training in computer science basics with a variety of courses in game programming or development. Therefore, video game programming is as computer-oriented as video game design.
A Bachelor of Science curriculum should have courses in software engineering, computer graphics, artificial intelligence, animation, and networking. As well as coursework, that covers basic to advanced concepts of 2D and 3D graphic design and animation techniques. Other topics include vector and matrix manipulations, 3D transformations, rendering, shading, and clipping.
Programming languages are one area of study that differs from design. Coursework in this arena explores the design and implementation of procedural, object-oriented, and logic programming language paradigms in modern computer systems. Topics include parameters, data types, abstraction, storage issues, and static/dynamic attributes.
Which degree pays more?
The U.S. Bureau of Labor Statistics does not collect employment data on game designers or game programmers. According to Sokanu, game designers earn an average yearly salary of $88,271. Salaries typically start from $43,171 and go up to $139,155. Hourly wages can start at $20.76 and go up to $66.90.
The employment and data site Payscale reports the average pay for a Video Game Designer is $58,438 per year. People in this job generally don't have more than 10 years' experience. Experience has a moderate effect on salary for this job. The skills that increase pay for the job the most are Microsoft Excel and Adobe Photoshop.
An entry-level video game designer with less than 5 years of experience can expect to earn an average total compensation of $56,000 based on 262 salaries provided by anonymous users (Payscale).
Payscale reports the median salary for a video game programmer at $65,244. They also report that the skills associated with high pay for this job are C++ Programming Language, Games, and Object Oriented Programming (OOP).